Servicing the Douglasville, Georgia and surrounding metro Atlanta areas for over 20 years. 
We have been working with 3C Group Ventures for over a year now and have been very pleased. As a medical facility, it is very important
to us to have a clean, sterile, and presentable environment for our patients and staff. Chris and his wife, Regina, have been a pleasure to
work with; it is clear that they take pride in their family owned/operated business. If you are looking for someone fair and reliable, I would definitely recommend 3C Group Ventures.
3C Group Ventures provides services to 2 of my 5 locations. They are very professional and very easy to work with. 3C is the most thorough and dependable commercial cleaning service that I've ever worked with.
Chris and his team at 3C Group Ventures have been amazing. We have worked with them for 20 years now and have always been satisfied with their work. They are reliable, trustworthy, and affordable. They provide great value for the conscientious services they provide. We couldn't be happier with 3C and don't know what we would do without them keeping us tidy!
If you would allow me to brag on the 3C Group, I would tell you how excited the congregation of Prays Mill Baptist Church is to have a facility whose cleanliness not only exceeds our expectations, but far exceeds anything we have had in recent years. I'm sure this cleanliness is a result of the long hours, attention to detail, and your constant supervision. Thank you again for the long hours and hard work, I look forward to a long and blessed relationship with the 3C Group.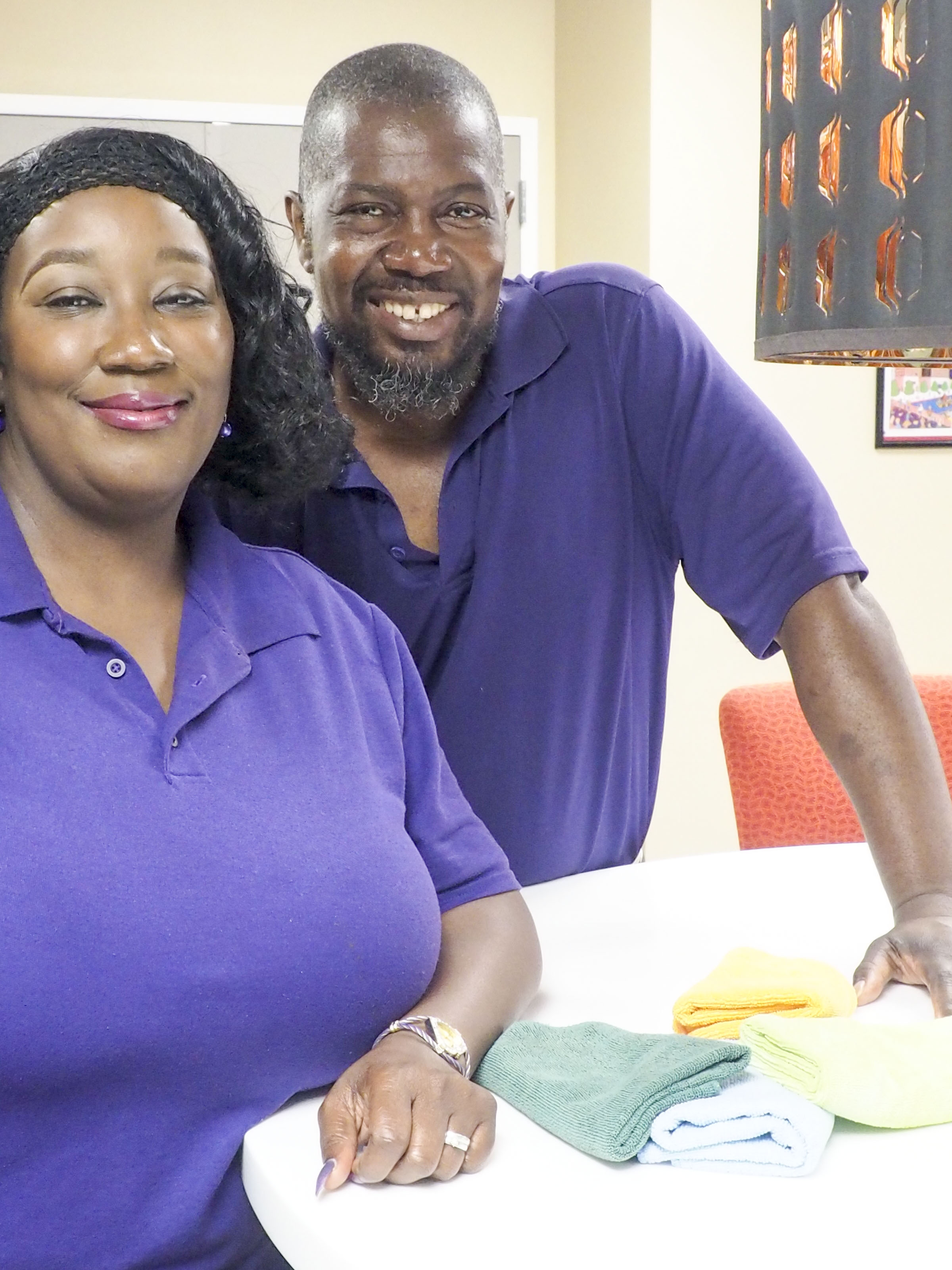 Christopher Bryant and his wife, Regina, are the founders, owners, and operators of 3C Group Ventures, LLC. They started the company with one vision in mind; to create a well-established and exceptional janitorial cleaning company that always strives for excellence by attention to detail, high standards, and a cooperative attitude. What started out as just a way for Chris to earn some extra money has turned into a profitable company that has been servicing the Douglasville and surrounding metro Atlanta area for over 20 years.
Working with commercial businesses like office spaces, companies, and organizations, 3C Group Ventures, LLC. has built a mantra of trust amongst customers. Expect to have a clean and restored sense of order for your busy work environments at the end of each service. 
As we spread our wings going forward, our promise to you, the customer is that we will always give the best customer care and reliability any company could ever offer.

– Christopher Bryant